OntheGo Mobile Phone Holder/Bottle Opener
Meet the Sustainable Traveller signature product!
Absolutely unique and clever design. Two essential items in one! A picturesque mobile phone holder from one side, suitable for all mobile phone types with or without a case, will make your life OntheGo so much easier. Sit and relax, watch your holiday photos, create a cool slideshow, have a sneak peek at YouTube videos or watch a rerun of your favourite show on Netflix. Hands-free! No need to awkwardly try to handle your phone while looking for the best angle. The phone stays up in one perfect position on its own!  And when you feel thirsty, just turn it to the other side… and you'll get a reliable bottle opener! That one little gadget so often searched for when travelling!
As with any OntheGo essential travel items, you'll find absolutely no plastic here. Only acacia wood and stainless steel. And picturesque, awe-inspiring palm trees on a golden sandy beach to remind you of your best holiday!
Absolutely no plastic
Made from acacia wood and stainless steel
Size: 90mm x 60mm
Two in one: mobile phone holder and a bottle opener
Recommend this product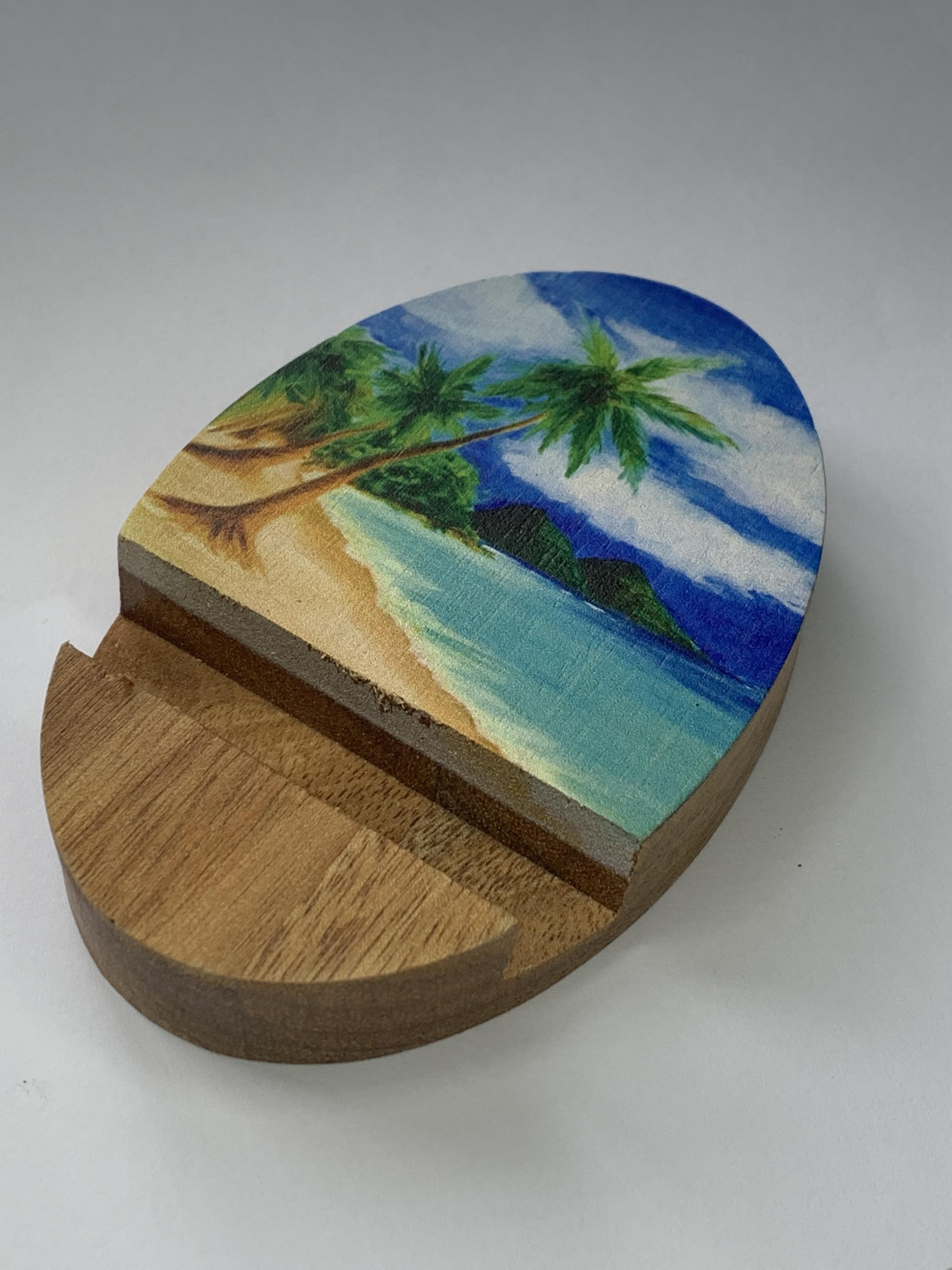 OntheGo Mobile Phone Holder/Bottle Opener