Eat OntheGo. Travel Cutlery Set
We produce a Custom Made Portable Outdoor Travel Cutlery Set from the natural biodegradable wheat straw fibre. It comes with a knife, fork, spoon and chopsticks for sushi lovers. The case is small enough to fit in the palm of your hand, in your jacket pocket or an elegant small handbag. Whenever you feel hungry on your work commute, or you eat your yoghurt on the train, we've got you covered.
Ideal for outdoor and indoor use.
Easy to carry.
Easy to assemble.
Easy to clean.
Cutlery: 100% natural BPA free wheat straw fibre
Case: 100% natural BPA free wheat straw fibre
Includes: foldable spoon, fork, knife and chopsticks
Case size: 11cm x 5.5cm
Cutlery size: 18cm when assembled
Recommend this product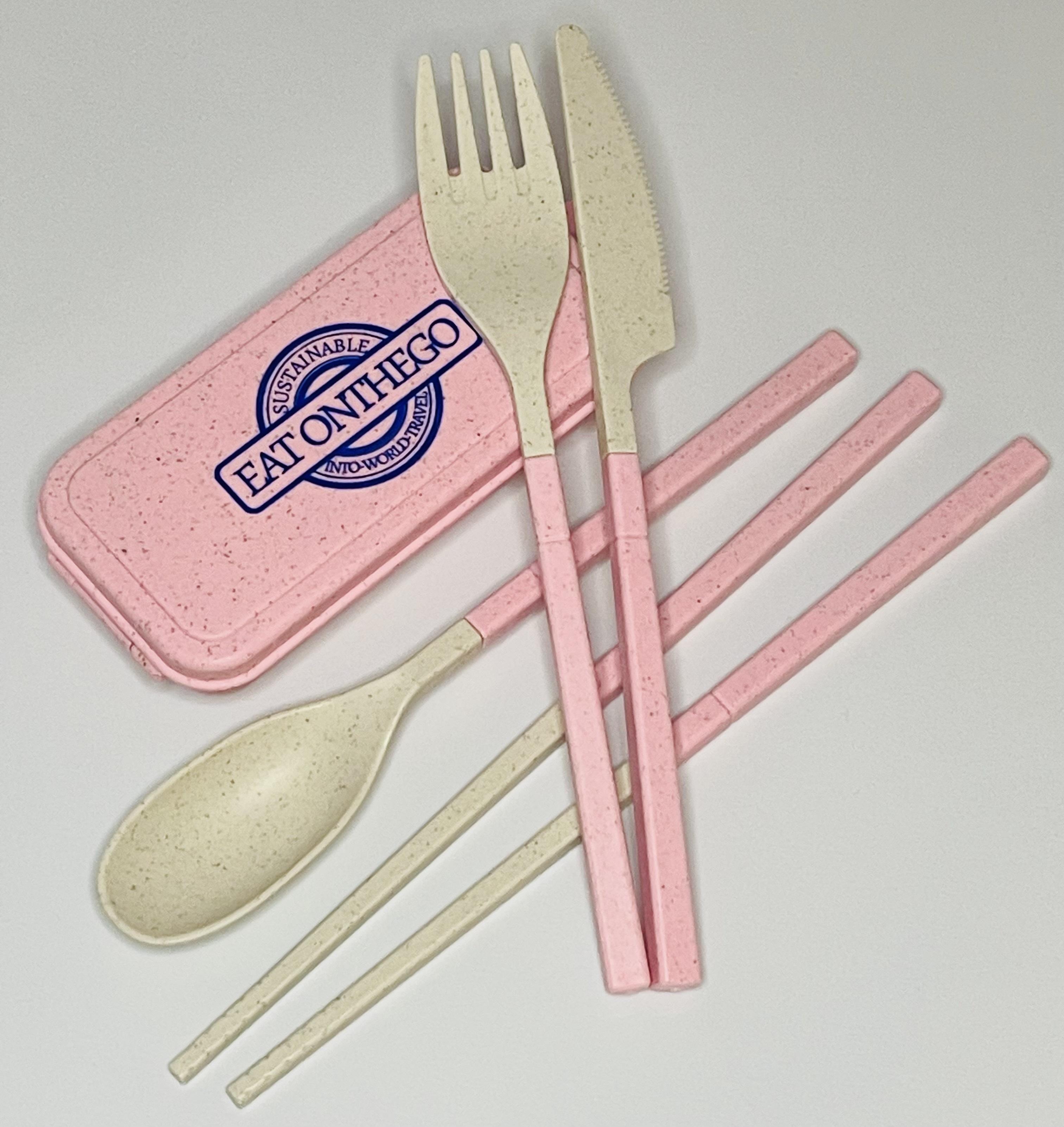 Eat OntheGo. Travel Cutlery Set