Cream OntheGo Hands and Cream OntheGo Face Jars
Travel Jars for hand and face cream, 15 ml each, made from the natural biodegradable wheat straw fibre. 
Why did we include mini cream jars in our OntheGo Travel Kit? How many times did you struggle with dry skin after having your hands sprayed with sanitiser everywhere you went? Take care of your skin and pack your favourite hand cream, just enough to keep your hands hydrated. With an extra jar, you can easily pack your face cream as well…or anything else you wish! Sore back? Pack your heating gel. Sunburn? Take aloe vera cream with you. Your BB cream is far too large to pack in an already crammed make-up bag? Squeeze just enough for your trip! 
Simply endless possibilities!
100% BPA free
Made from the natural wheat straw fibre.
Capacity: 15ml
Set of 2 jars
Recommend this product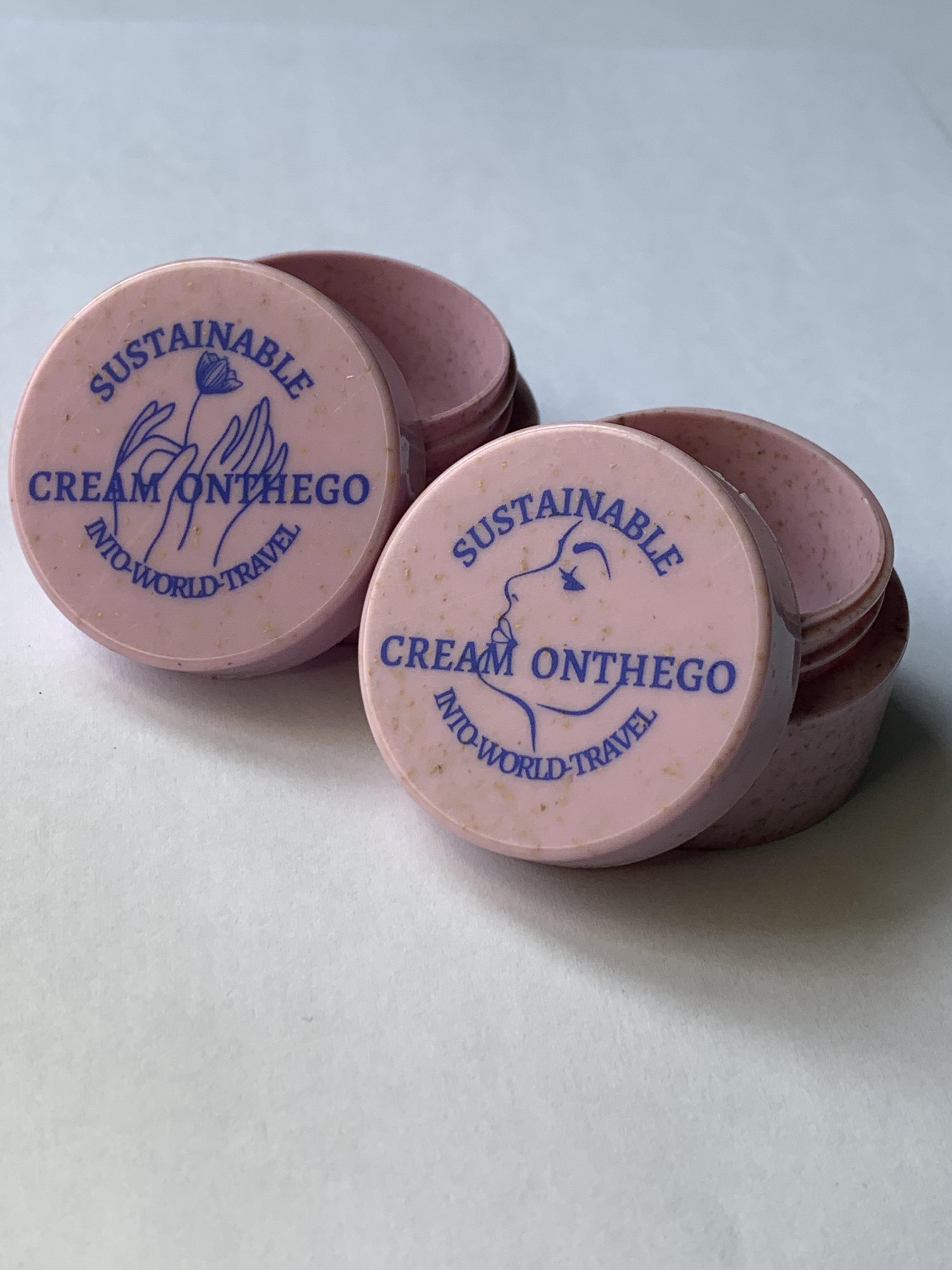 Cream OntheGo Hands and Cream OntheGo Face Jars