MOSO Bamboo Folding Toothbrush Recyclable Compostable Soft
Folding toothbrush with a travel case, made from MOSO bamboo.
Why Moso? This is the only bamboo that grows 1m per day without fertiliser, making it highly sustainable, safe and eco-friendly. This bamboo species is dubbed "panda-friendly" because pandas do not eat it or inhabit the area where it grows. The bamboo is heat-treated to carbonise it: this makes it water-resistant, preventing mould growth when left in warm and damp bathrooms. For your comfort and safety, we used nylon-6 bristles. 
The clever design lets you carry the brush anywhere without worry that the bristles might get damaged. When you're ready to use it, connect the internal part to its holder to form a perfect size toothbrush (18cm long).
100% vegan and plastic-free.
Recyclable and compostable*
Bristles:  BPA free nylon-6 
Hardness: soft
*The bamboo body of the toothbrush can be composted
Hints and Tips for the OntheGo Toothbrush owners:
- rinse bristles for 30 seconds after brushing to remove all debris
- wipe the toothbrush before putting it in the holder to avoid mould growth
- do not throw away your toothbrush to the bin: take the bristles out with pliers, recycle the bristles and compost the handle
- change your toothbrush every 1 to 4 months: when the bristles start to curve, bend or fold over, it's time to get a new one. Keep a holder and order the new heard for half of the price!
Recommend this product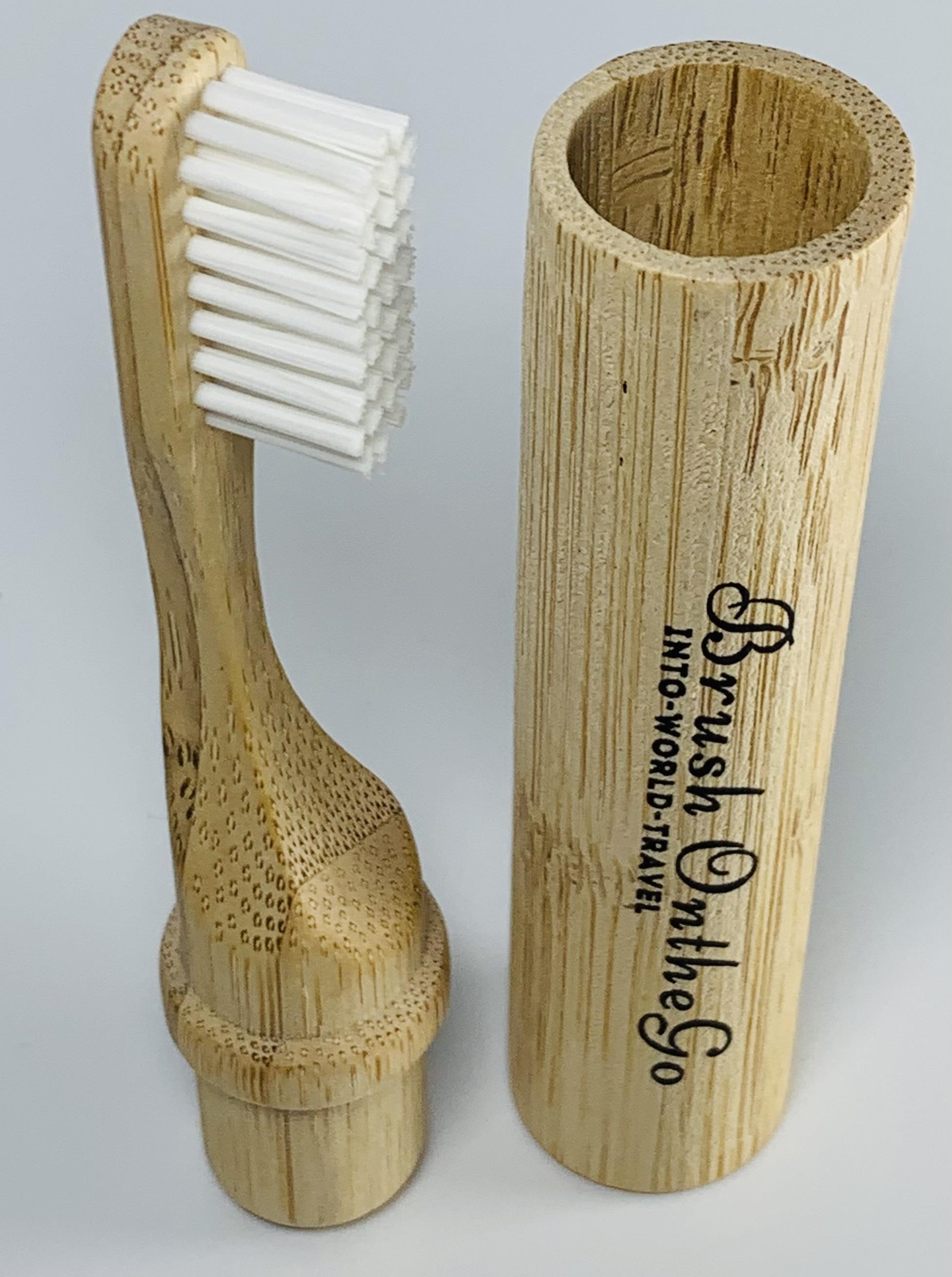 MOSO Bamboo Folding Toothbrush Recyclable Compostable Soft