Drink OntheGo
A quirky yet elegant foldable travel mug made from natural wheat straw fibre. Small enough to fit in your pocket, large enough to quench your thirst. How to use it? Unscrew the lid, unfold the mug, fill with water or other soft drink and enjoy! The days of sharing one bottle of water with friends and family are long gone; make sure you're well equipped to sip away from your OWN container.
We design our OntheGo signature series products with two goals in mind: to make the Planet a little bit greener and to make your travel days a little less stressful. You no longer need to repack your suitcase for the tenth time to make space for a travel mug; our Drink OntheGo cup will fit anywhere, but it is better to keep it close so you can enjoy a drink anytime and anywhere. 
Going out with children? Let's not kid ourselves, it is always us, parents, who end up carrying all the bottles of water on the shortest of trips; to the park, playground, soft-play or shop. Instead of carrying one bottle per person, pack the Drink OntheGo mugs and you're sorted! 
Easy to clean
Retractable space-saving design; fits easily in your pocket when folded
Portable
Perfect for travel, camping, picnic and everyday use
Made from non-toxic and sustainable material
Capacity: 130ml, best for cold soft drinks
Size: 75x65 m
Material: natural biodegradable food-grade wheat straw fibre
How to use your Drink OntheGo Travel mug:
unscrew the lid
hold the bottom of the mug and with one swift move, shake out the mug
make sure the mug is well opened by gently puling the rings up to form a mug
pour your favourite cold drink! 
to close, simply fold the mug and gently screw the lid back on
Recommend this product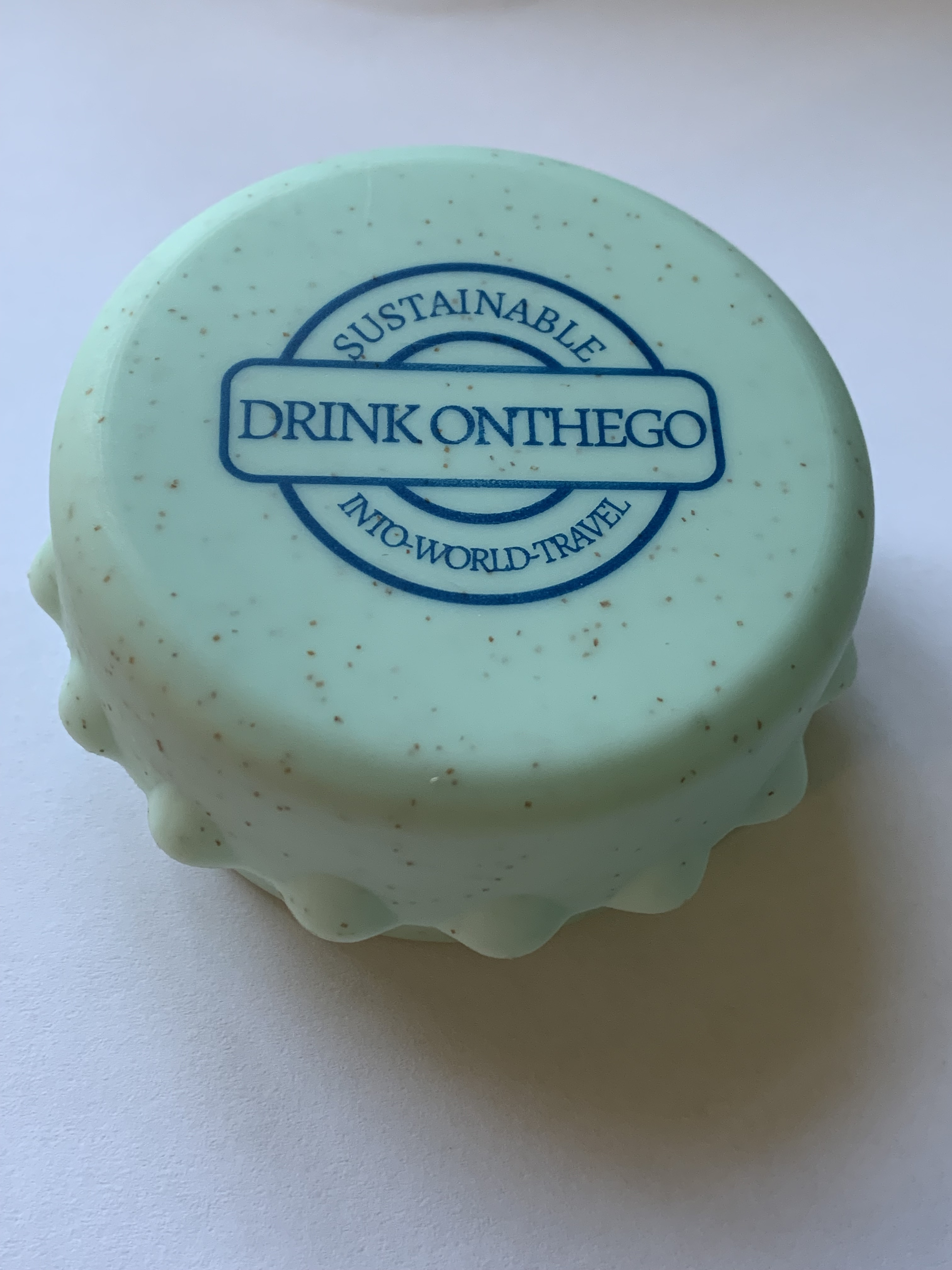 Drink OntheGo