Brush OntheGo, Toothpaste Tablets
Did you know that every single year, 1.5 billion toothpaste tubes end up in landfills, and the plastic in those tubes needs 500 years to degrade? It means that brushing our teeth every day contributes to plastic in landfills and the oceans in a big way, but we can't exactly stop brushing our teeth, can we? We decided to make brushing guilt-free, and we want to share it with you. Tablets are straightforward to use, and when paired with a bamboo toothbrush, you can join the ranks of sustainability experts.
30 Toothpaste tablets are packed in a food-grade reusable aluminium tin. With just 5cm in diameter, the tin can be packed in the smallest of pockets and handbags. Carry it anywhere and enjoy the clean and fresh breath whenever you are.
100% vegan and plastic-free.
Fluoride-Free.
How to use the tablets:
Chew a tablet
Brush your teeth with a wet toothbrush as usual
Spit
Done!
Choose your flavour: Peppermint, Active Charcoal Mint, Strawberry.
Recommend this product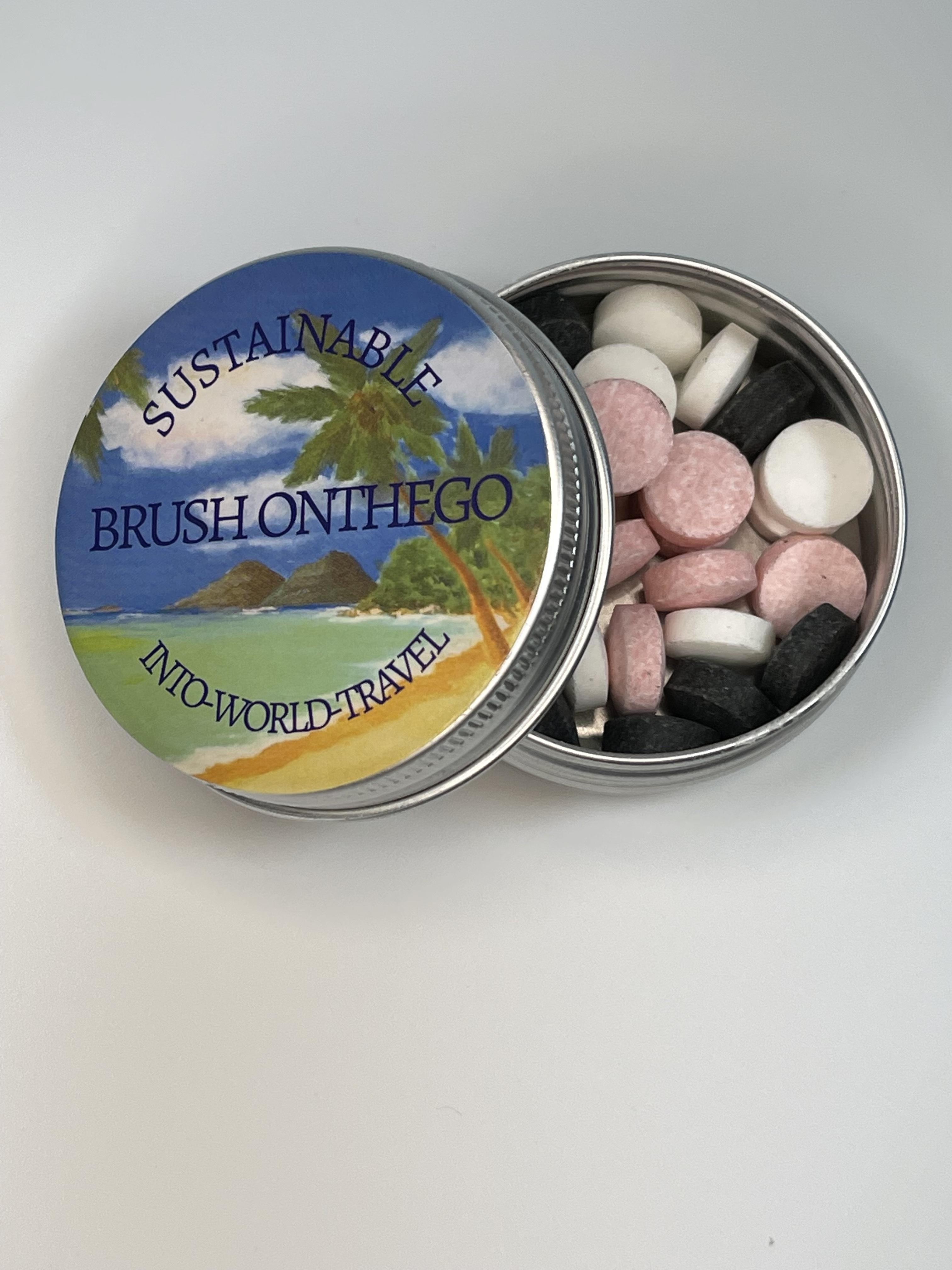 Brush OntheGo, Toothpaste Tablets